Homesteaders at heart, Shane & Melissa each grew up getting to know farming and nature in their own ways. Melissa grew up in the woods, her mother always having a large garden and at one point they raised 80 rabbits.  "We didn't have much but we always had good quality food to eat".   Shane spent most of his time at his best friend's dairy farm where they fed & milked cows, worked in the fields, and in the evening they would sit around the kitchen telling stories. 
Melissa started her career in Real estate in 2000 and in 2008 she watched as many people became debt burdened and lost much of what they spent their lives working for.  Years later as markets improved, she began seeing housing shortages along with prices & rents increase at unsustainable rates so she started looking for solutions. 
Reminiscing about his childhood, Shane remembered the fields being more lush than you see today and full of bees and other beneficial insects.  That memory prompted Shane to begin researching regenerative farming practices.  He stumbled upon videos from Greg Judy & Mark Shepard about farming practices that restore the soil and the microbiology, making food production more sustainable and healthier for the land, ecosystem, as well as the people or grazing animals ultimately consuming the food produced on that land. 
Melissa never considered herself creative or artistic but as she started to think of ways to solve some of the issues we see today, her inner creativity started to bloom.  As housing prices and rents started to climb, along with inflation on everyday things we need, like good quality food, an idea started to grow.   The idea to give people the option to have a smaller footprint with less overhead and shared tools started to come to light.  The American culture says we all individually need to own a lawn mower, a snow blower, and wheel barrow, etc.  Why can't a group of nearby friends each obtain a couple different pieces of equipment and all share the items?  That's less storage needed, less maintenance, less upfront cost, and less stress on a supply chain that is already strained.  Then having a garden space for healthy foods, a pavilion with outdoor kitchen to gather for pot lucks, classes, and canning, all sitting at the heart of the community.  After covid, people have been longing for connection again, and why not create friendships with people that share similar values & interests as you. 
Shane & Melissa recognized that the land they own on the edge of city limits has the perfect setting for establishing a win-win scenario like this.  After presenting the concept to the planning commission and city council, the project was unanimously approved, and Tiny Timbers was born.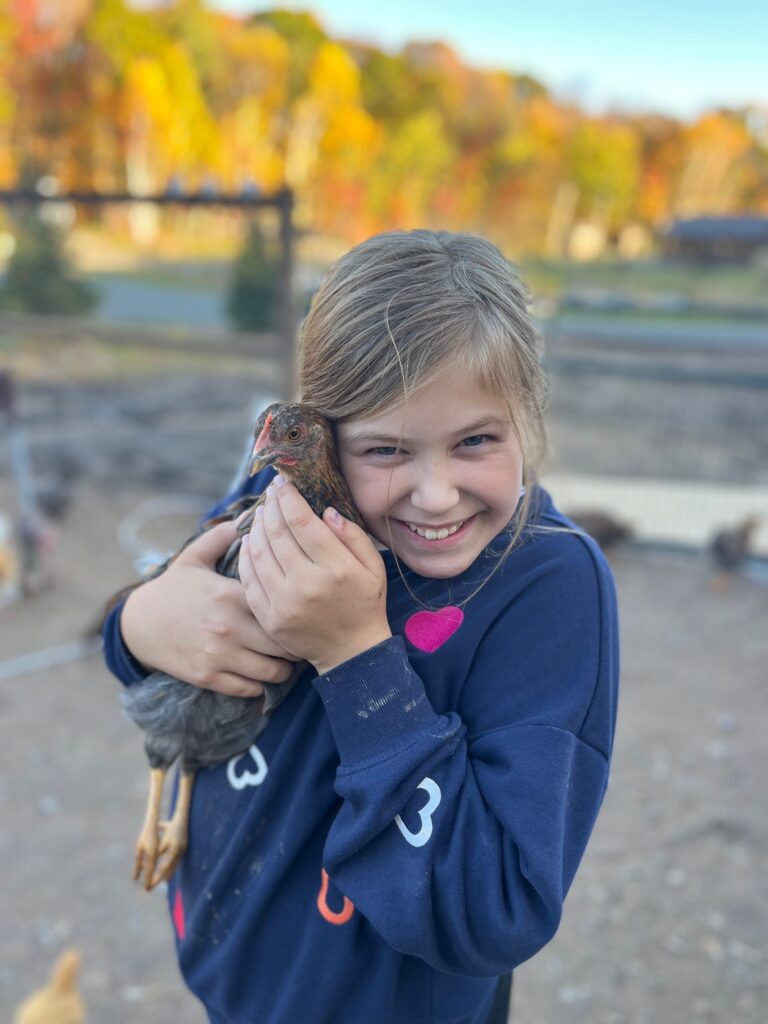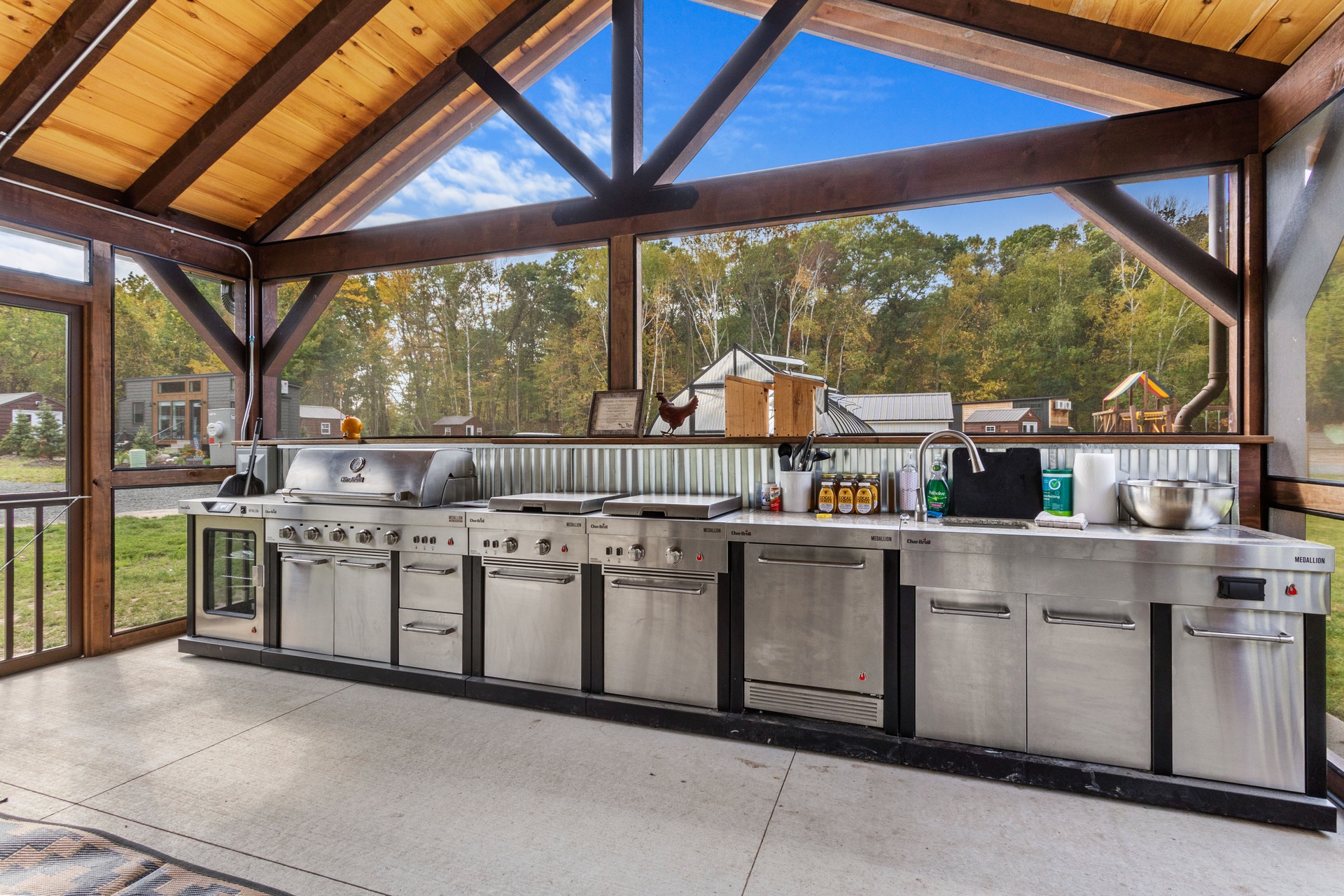 Tiny Timbers is a place where people who believe in the tiny home movement and share a love for gardening and the outdoors can come together and live in a year round community of similar minded individuals.
From wanting a smaller footprint, to debt freedom, to better stewardship of the land around us people choose this lifestyle for many reasons. We believe residents should have privacy in their homes but not be isolated from nature and the friends around them. We encourage pot lucks, classes, and creating your own supply of healthy and diverse foods.
Just like past generations connected with and relied more on their neighbors, we feel 16 residents don't need 16 individual lawn mowers, 16 wheelbarrows and 16 pressure canners. Together with shared resources and shared knowledge more is accomplished and long-lasting friendships are made along the way.